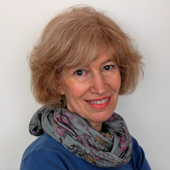 Natalie Wexler is the co-author, with Dr. Judith C. Hochman, of The Writing Revolution (Jossey-Bass 2017). She is currently working on a book that focuses on the lack of content in the elementary curriculum and its connection to what is commonly known as the achievement gap–the gap in test scores between affluent and low-income students. Titled The Knowledge Gap, the book will be published by Avery, an imprint of Penguin/Random House, and has an expected publication date of early 2019. Natalie also occasionally blogs at DC Eduphile.
Natalie served as the education editor of Greater Greater Washington for two-and-a-half years, writing numerous blog posts about public education in D.C. She has also written op-eds on education for The New York Times and The Washington Post. In addition, Natalie is board chair of The Writing Revolution, an organization that brings proven writing-instruction strategies to schools, especially those serving low-income populations.
She is the author of three novels, most recently The Observer, based on the true story of the first woman to edit a magazine in the United States. Her previous novels are The Mother Daughter Show and the award-winning historical novel A More Obedient Wife. She has written articles and essays for a variety of publications, including book reviews for the Washington Independent Review of Books. She lives in Washington, D.C., with her husband, Jim Feldman. They have two grown children.
If you're interested in having Natalie speak to your organization or book group, please contact her at natalie@nataliewexler.com.